PQI Smart Fast Charging Station QC3.0 Smart Phone Mobile Charger Charge Dock
Why to buy PQI Smart Charging Station QC3.0 - 6ZW241325R003A :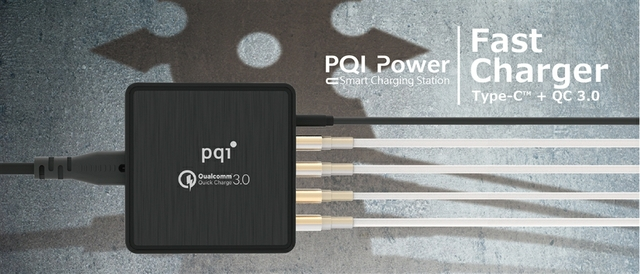 Smart Charging Station
In addition to providing regular USB charging functions, The PQI Smart Charging Station also supports Type-C data output and QC3.0 quick charging, which means four times the transfer speed and super fast charging whenever and wherever. With a maximum power output of 40W, the Smart Charging Station can support multiple QC3.0-compatible mobile phones, MacBook's Type-C connector, and it is also backward compatible. A five-slot shelf provides ample room for your devices.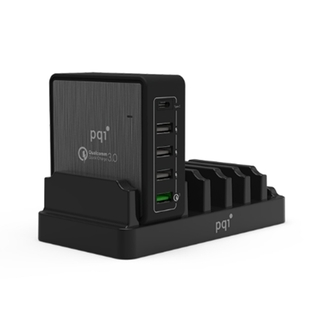 4x Charging Speed To Deal With Emergency Situations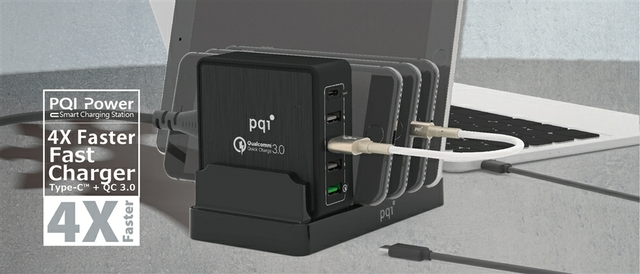 QC3.0 quick charge is able to charge around 4 times faster than traditional charging technologies by increasing its output voltage/current. It takes just 35 minutes to charge a mobiles phone from 0% to 80%. Under similar conditions, a regular mobile phone would require approximately 1.5 hours to charge.
Fully Optimized For Qc3.0 For Super Fast Charging
QC3.0 increases efficiency by over 38% compared to QC2.0; it progressively provides more power after starting the charging process at lower voltages. This optimization approach can achieve excellent charging performance. The device is provided with the ideal voltage for the expected charging current, leading to lower power consumption and improved heat dissipation. By charging at a lower temperature, the amount of power loss is reduced and charging efficiency is improved.
The Carefully Designed Device Shelf Is The Perfect Storage Unit For Your Devices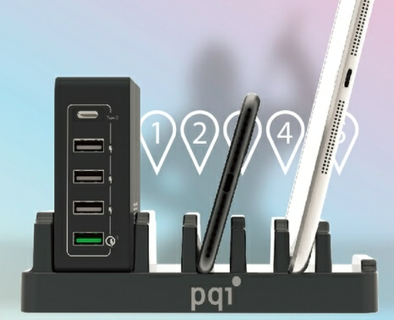 Have you ever been bothered by the clutter of charging multiple devices? The PQI Smart Charging Station is here to solve your problems. The multi-functional Smart Charging Station has a five-slot shelf which provides ample room for your devices.
Ultimate Quality And Guarantee
PQI's Smart Charging Station comes with current overload protection. The intelligent detection IC can auto regulate output current to avoid overload, over heat and short circuit situations. When an anomaly occurs, such as overheating or current overload, the i-Charger may cut-off or regulate output to ensure stability and safety.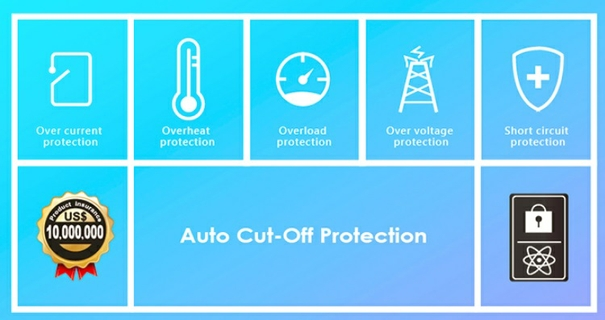 Quick Overview:
Fast Charger
Type-C + QC 3.0
Smart Charging Station
40W Maximum Output
Input: 100-240V; 50/60 Hz; 1A
Output: Type-CTM)x1(DC 5V/3A), USB A x3(DC 5V/2.4A)(Each Port), USB A QC 3.0 x1(DC 3.6V-6.5V/3A, 6.5V-9V/2A, 9V-12V/1.5A)
Customer comments
| Author/Date | Rating | Comment |
| --- | --- | --- |