(Original) Mario Kart Live Home Circuit Toys Car -Mario Set - Nintendo Switch
The world of Mario Kart is racing into yours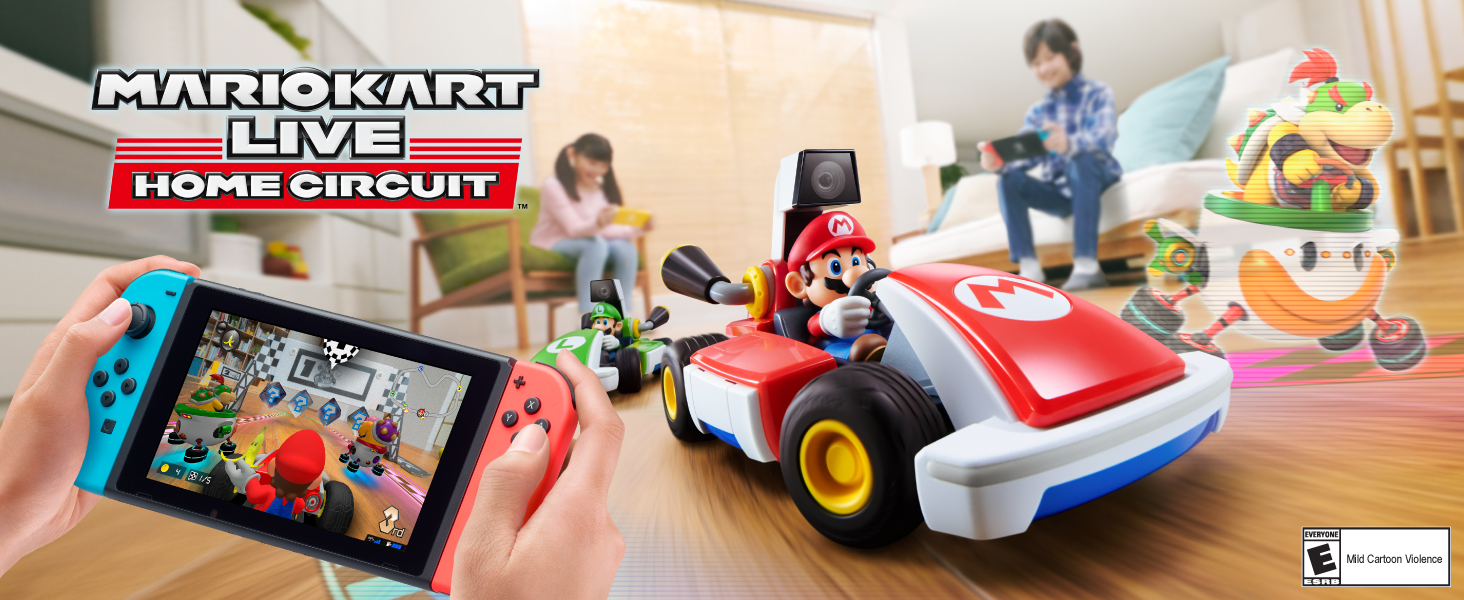 Control a real-life Mario Kart with Nintendo Switch and watch it come to life in the game! Use the Nintendo Switch to control your kart and watch it react to what's happening in-game as you boost to victory. Your in-home course comes to life on-screen with a view from behind the driver's seat.
Turn your home into a course of your design
Place gates and customize courses in the real world, then see them come alive with different in-game environments like jungles and snowscapes and obstacles like Piranha Plants.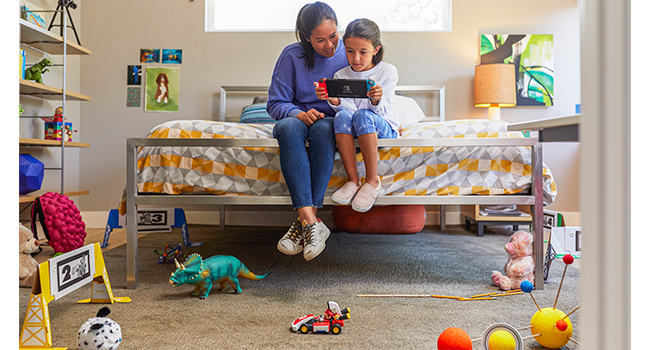 Use objects from around the house to customize your courses and add challenge, then watch the game transform your home into the Mario Kart world.
Zoom around the house with up to three friends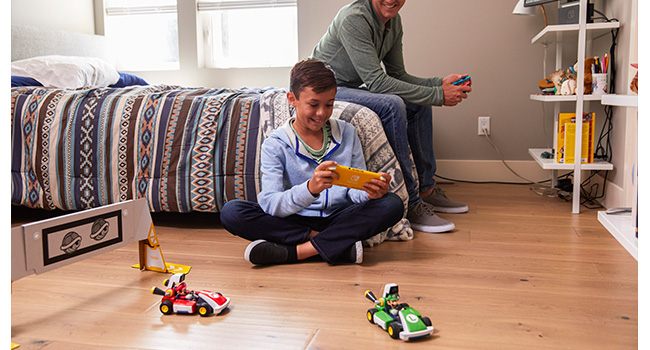 Bring along some friends to race around your custom course in Custom Race or Grand Prix! Just make sure each player has their own Nintendo Switch system, the Mario Kart Live: Home Circuit game and a Mario kart or Luigi kart.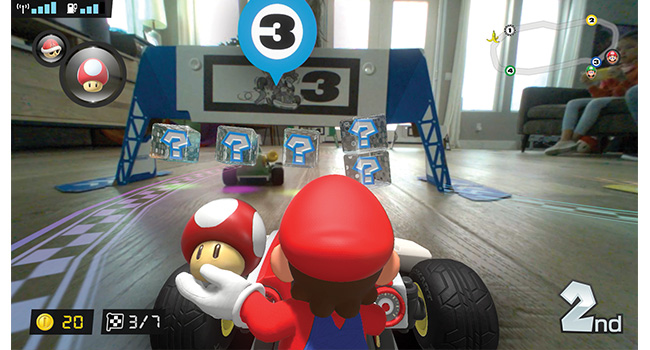 The magic of augmented reality doesn't just mean you'll see your course and opponents come alive on screen. Hit a boost in the game? Watch as your real-life Mario Kart speeds up. Get hit by a Green Shell? Look out, because your kart will slow down!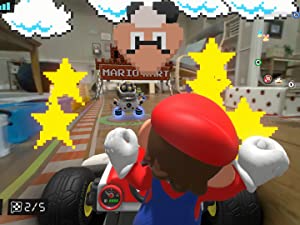 The kart will react as you boost, hit items and drift around the course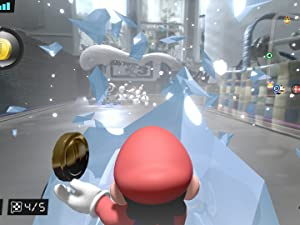 Unlock in-game environments, gates, costumes and more as you play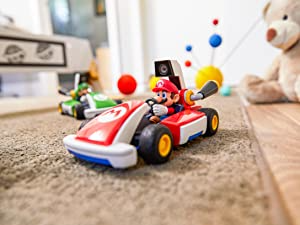 Up to 4 players can race around the house together (additional games, systems and karts required; sold separately)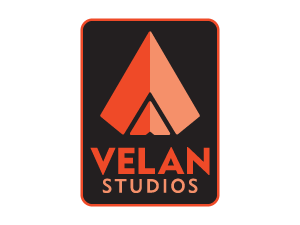 2020 Nintendo / Velan Studios. Mario Kart and Nintendo Switch are trademarks of Nintendo. 2020 Nintendo.
USA Today - "...a fun, imaginative way to spend time. "
Polygon - "...absolutely magical."
The Verge - "...a racing game that's really unlike anything else out there."
GameSpot - "...an engaging, fun new way to experience Mario Kart."
GameXplain - "Mario Kart Live [Home Circuit] is extremely fun to play."
Customer comments
| Author/Date | Rating | Comment |
| --- | --- | --- |